You can use the EXPLODE command to break up the block into its components, but you don't have control over layer, color, linetype, and so on. The XPLODE command gives you that control.
Here's how it works:
Type xplode on the command line.
At the

Select objects:

prompt, select one or more blocks.
If you select more than one block, the next prompt is

XPlode Individually/<Globally>:

If you want to give different blocks different properties, use the Individually option; AutoCAD highlights each block in turn and you can apply the options to each one.. Otherwise, use the default Globally option.
At the next prompt, choose one of the options described below.

Here's how to use the options:
All: Lets you specify color, layer, linetype, and lineweight
Color: Lets you specify color, by name or number. You can specify true colors using RGB or

color book

specifications.
LAyer: Lets you specify the layer
LType: Lets you specify the linetype
LWeight: Lets you specify the lineweight
Inherit from parent block: Applies to blocks created on layer 0 whose color and linetype were set to ByBlock. The ByBlock objects retain their color and linetype after you explode them.
Explode: Does a simple explode operation (the default)
Note that XPLODE doesn't explode blocks that have unequal absolute X and Y scales, such as a block that you scaled x=2 and y=3.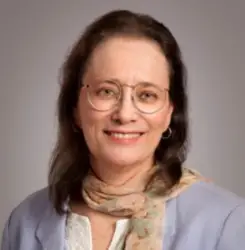 Latest posts by Ellen Finkelstein
(see all)