One of the advantages of blocks is that you can substitute one for another. Why would you do that?
Your organization switches to a different part
You need to create more than one version of a drawing, each with a different part
If you use blocks for this purpose, think how much faster it would be to substitute the block instead of deleting the existing blocks and reinserting new ones for each instance!
In order for this to work, you need a file that contains only the new block that you want to use. If the block's base point isn't at 0,0, use the BASE command in that drawing and set the base point to the base point you want to use for the block, perhaps somewhere on the block.
Follow these steps:
Type

-insert

on the command line.
Type

blockname=filename

, where blockname is the name of the current block in your drawing and filename is the name of the file containing the new block you want to use. (If the file isn't in the support

file search

path, type its path.) Press Enter.
At the prompt asking if you want to redefine the block (the current one in the drawing), type

y

and press Enter.
Press Esc to avoid inserting a new copy of the file. The file that you specified replaces all instances of the current block.
If you think that you might need to replace certain components in your drawing, make blocks out of them so that you can use this technique.
Remember, however, that you now have a block in your drawing that has the same name as before but is actually defined as something different, based on the file you specified. For example, you could have a block, circle, that is defined as square.
Express Tools has a command, BLOCKREPLACE, that you can also use to substitute blocks.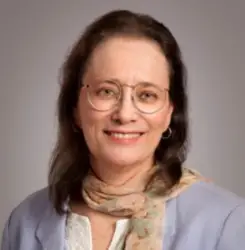 Latest posts by Ellen Finkelstein
(see all)