When you paste content from another application into an AutoCAD drawing, the OLE Text Size dialog box opens.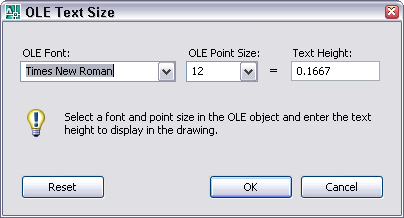 AutoCAD picks up the font and point size and lets you convert text to your drawing's units. Change the value in the Text Height box and click OK. AutoCAD adjusts the size of the text.
You can change the text size later, as well. Select an OLE (pasted) object and right-click it. Choose OLE > Text Size to open the same dialog box.
Interestingly enough, this technique works to scale all objects, including images that are not text.
Unfortunately, the exact results are difficult to predict. Here, you see the word "Client" to the left, created with the MTEXT command at .2 units. To the right, you see an OLE object set to .2 units. You can see that the OLE text size is not accurate.

Nevertheless, you can use the OLE Text Size text box to get approximate results quickly, without having to do any calculations.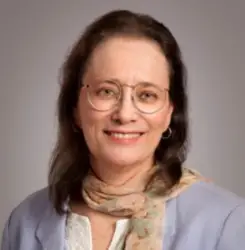 Latest posts by Ellen Finkelstein
(see all)