When you place a hatch inside a closed area, by default, the pattern starts at the origin of the drawing, which is usually 0,0 of the current User Coordinate System (UCS). Since your closed area probably doesn't start at 0,0, the hatched area starts somewhere in the middle of the pattern.
For simple hatches, such as diagonal lines, that doesn't make any difference. But for some hatch patterns, such as bricks, the result may not look very good.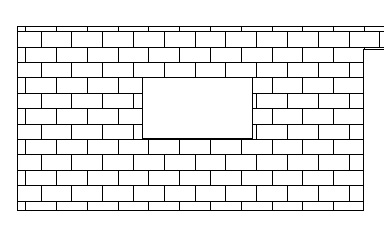 You can specify the origin of the hatch pattern to get a better-looking result. Follow these steps:
Create the enclosed area and start the BHATCH/HATCH command to open the Hatch and Gradient

dialog box

or display the Hatch Creation tab.
In the Type and Pattern section or Pattern panel, choose the hatch pattern you want.
You can refine the hatch in the Angle and Scale section or the Options panel (depending on the release you're using).
In the Hatch Origin section, choose the Specified Origin option. If you have the Hatch Creation tab, click the Origin panel's drop-down arrow.

For the dialog box, if you want the hatch to start at one of the corners of the enclosed area (bottom-left, top-left, etc) or the center, check the Default to Boundary Extents check box and choose one of the options from the drop-down list. If you want to pick a specific location, click the Click to Set New Origin button

to return

to the drawing, where you can pick any point that you want.
For the Hatch Creation tab, choose one of the options from the buttons.

To store your selections as the default, check

the Store

as Default Origin check box/button.
Click Add Pick Points or Add Select Objects/Select to specify where to place the hatch.
Here's the new result, using the Default to Boundary Extents check box with the Bottom-Left option: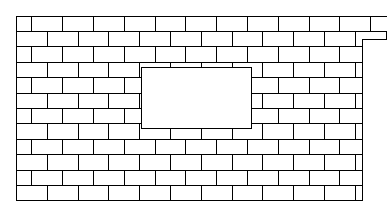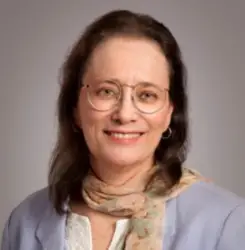 Latest posts by Ellen Finkelstein
(see all)