One of the exciting new features of AutoCAD 2007 was to allow you to use the SLICE command to carve a solid with a surface. Previously, SLICE was limited to planes. Because you can create such interesting surfaces, you can now carve out solids to make solids that appear molded.
Follow these steps:
Create the solid. Here, I started with a simple BOX.

Create the surface. I suggest creating a different layer with a contrasting color for the surface. I started with an arc. Then I moved it into place and used the EXTRUDE command. While extruding, I simply dragged it so that it cleared the top of the box.

Start the SLICE command. It's on the extended section of the 3D Make

control panel

of the Dashboard so you have to click the double-down arrows to find its

icon

. Or just type it in.
At the Select objects to slice: prompt, select the box (or other solid). Press Enter to end object selection.
At the Specify start point of slicing plane or [planar
Object/Surface/Zaxis/View/XY/YZ/ZX/3points] <3points>: prompt, choose the Surface option.
At the Select a surface: prompt, select the surface you want to use for slicing.
At the Select solid to keep or [keep Both sides] <Both>: pick the side you want to keep. I picked the larger portion of the box.
Repeat the process for other surfaces if you had more than one.
When you're done, turn off the surface layer to see the results. Here you see it from two different viewpoints.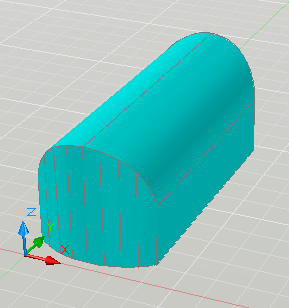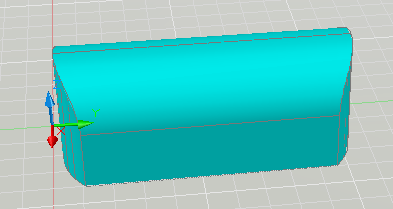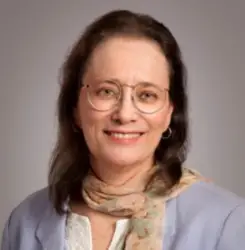 Latest posts by Ellen Finkelstein
(see all)